Overnight Hike to Bow Hut in Banff National Park
A short video showing my route from Calgary to Bow Hut by Serge Pikhotskiy on Vimeo
The bow hut hike is definitely one of those hikes where you can escape most of the crowds with the opportunity to stay at one of the Alberta's Alpine Huts and enjoy the solitude of the Canadian Rockies.
Trip Information:
---
Distance: 16 km (10mi) roundtrip
Elevation Gain: 500 meters (1,640 ft)
Estimated Duration: 4 – 5Hrs one way
Directions: From Banff
Alltrails Map: Bow Hut Hike
Additional Info: The Bow Hut typically needs to be reserved ahead of time. It will cost you on average 40$ per person. Follow this LINK to book your stay.
---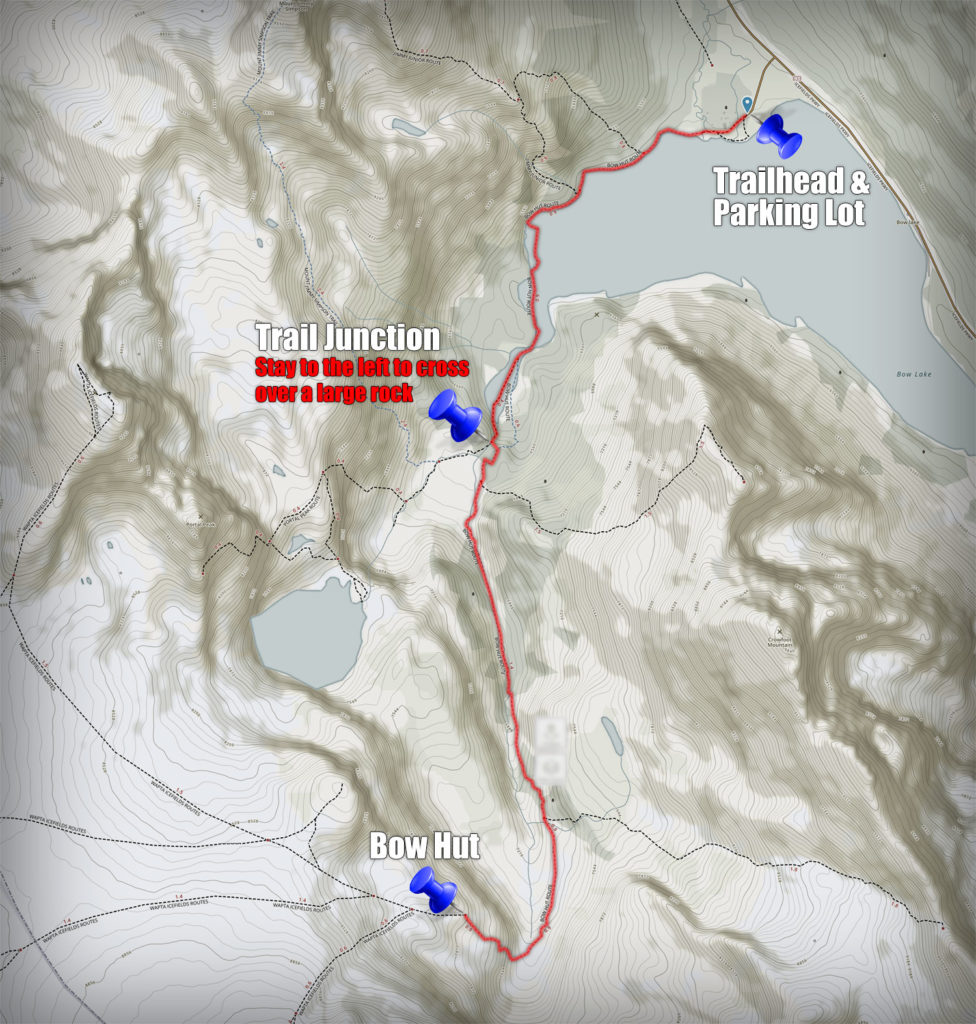 ---
Serge is sitting on the deck and drinking hot tea at Bow Hut
I flew to Canadian Rockies early in October when most of the touristy crowds were gone. At higher elevations, several feet of fresh snow had already fallen. I encourage everyone to carry a bear spray and to never hike alone in Grizzly Territory or in Snowy Terrain. I also acknowledge that I don't set a great example by hiking solo during this time of the year. Since I was traveling alone, it was my only option and the risk I was willing to take.
The trailhead to this hike is located at the Northern Edge of the Bow Lake, right by the Worlds Famous Num-Ti-Jah Lodge, which was often visited by one of my favorite writers, Dale Carnegie. For those who are not into backpacking or primitive accommodations of an alpine hut, I highly recommend staying at this place and make sure to book in advance as it gets super busy during high season.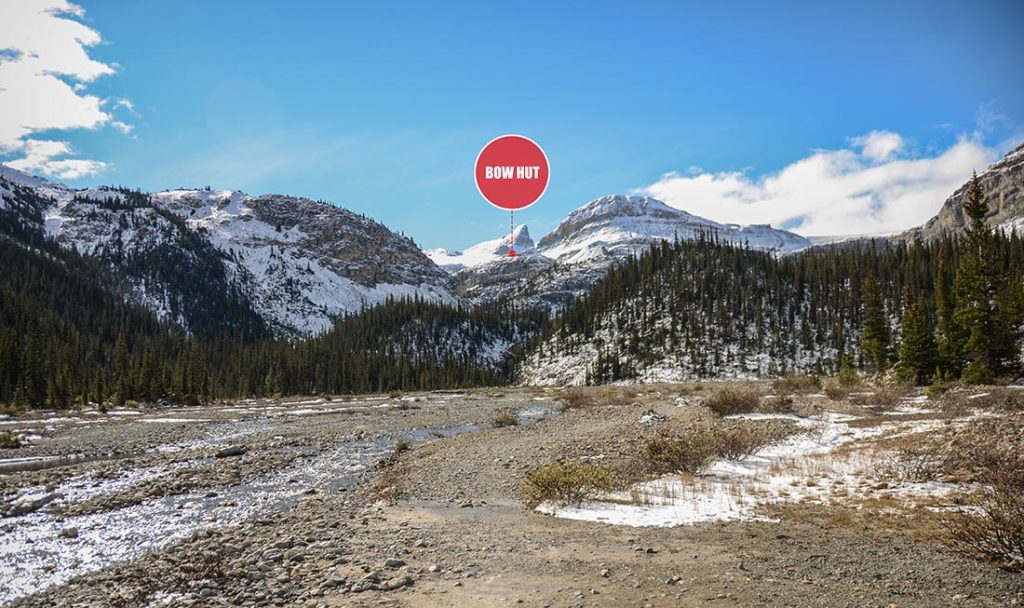 A view along the way. Bow Hut can be spotted far in the distance
Once you depart the parking lot, the first half of the trail is pretty straight forward and you won't experience much of any elevation gain. At one point, the trail will split up and you would have to stay to the left. Once you climb over the sketchy boulder over raging the creek (you can't miss it) the trail will start gradually gaining elevation.
Once you get within one mile of the hut, that's when you will have to do the hardest elevation gain. In my case, since I was there in early October, there was some snow accumulation which made it slightly slippery and difficult to get to the hut but not enough to warrant the need for additional winter gear (snowshoes/microspikes/crampons, etc). Plan appropriate gear depending on the time of the year when you'll be making your ascend.
You will enter the hut using a lock code through a vestibule door. To the right, there will be a door leading to a common room/kitchen area and to the left there will be a door leading to bunk bed accommodation. There are also wooden logs outside that you can split and burn in the wooden stove if it gets too cold outside.
Since I was the only one staying at the hut, I decided not to use the bunk beds and chose to sleep on the floor next to the wood burning stove. It wasn't a very hard decision to make since it got to -15C at night and I wanted to stay as close as possible to that warm & cozy stove.
In the morning I woke up to a clear & beautiful skies. Some time was spent outside drinking hot tea and watching warm morning sun rays slowly wrap the the giant peaks.
---