Day Hike to Burstall Pass in Kananaskis Region
Burstall Pass offers amazing views of the surrounding peaks and provides plenty of opportunity to further explore other trails or scramble to the top of some of the nearby peaks.
Trip Information:
---
Distance: 16 km (10mi) roundtrip
Elevation Gain: 450 meters (1,500 ft)
Estimated Duration: 5-7hrs roundtrip
Alltrails Map:  Burstall Pass Hike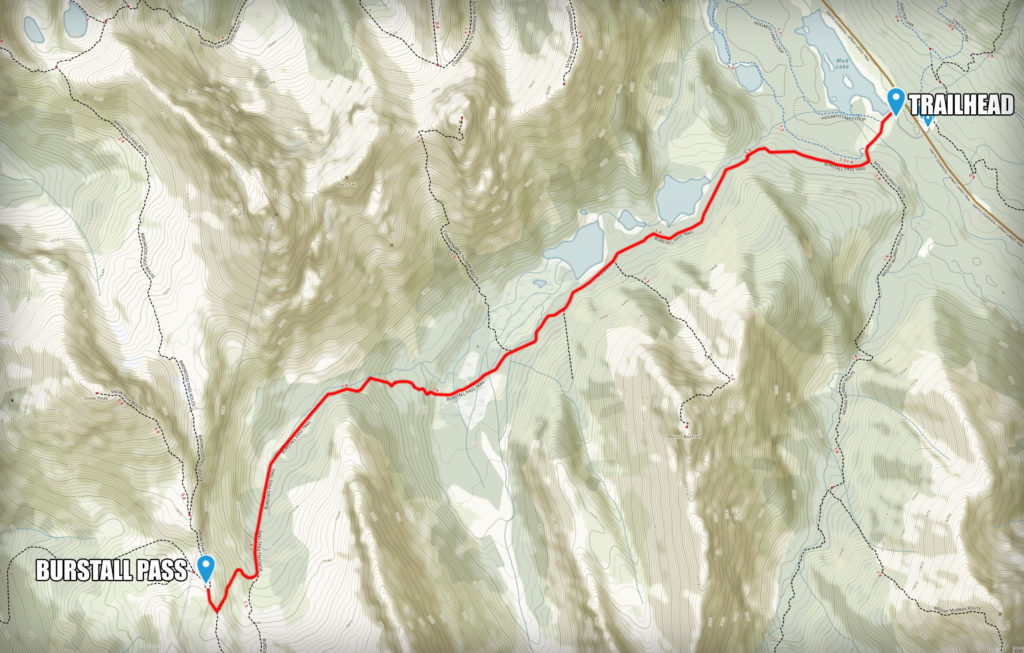 ---
A fairly easy hike, that starts off in a beautiful dense forest and stretches for about 4km. Later, the trail enters a wet and mucky meadow and then back to the forest where you're going to have about 500-600 feet of elevation gain. ]
Once above the treeline, you'll have another mile and approximately additional 300 feet of elevation gain to get to the top of the pass. In my case, on the leeward side of the slopes, there was a lot of wind blown snow that was 1-2 feet deep at times, which made hiking experience a bit more difficult and slow. Depending on the time of the year, bring proper gear (fall/spring = gaiters; winter = microspikes, crampons, snowshoes)
Once you reach the top of the pass, there are many opportunities for further hiking, but it was mid-afternoon and I still had to get back! It was an outstanding hike that I highly recommend.
---