Hiking The Valley of Five Lakes Trail Near Jasper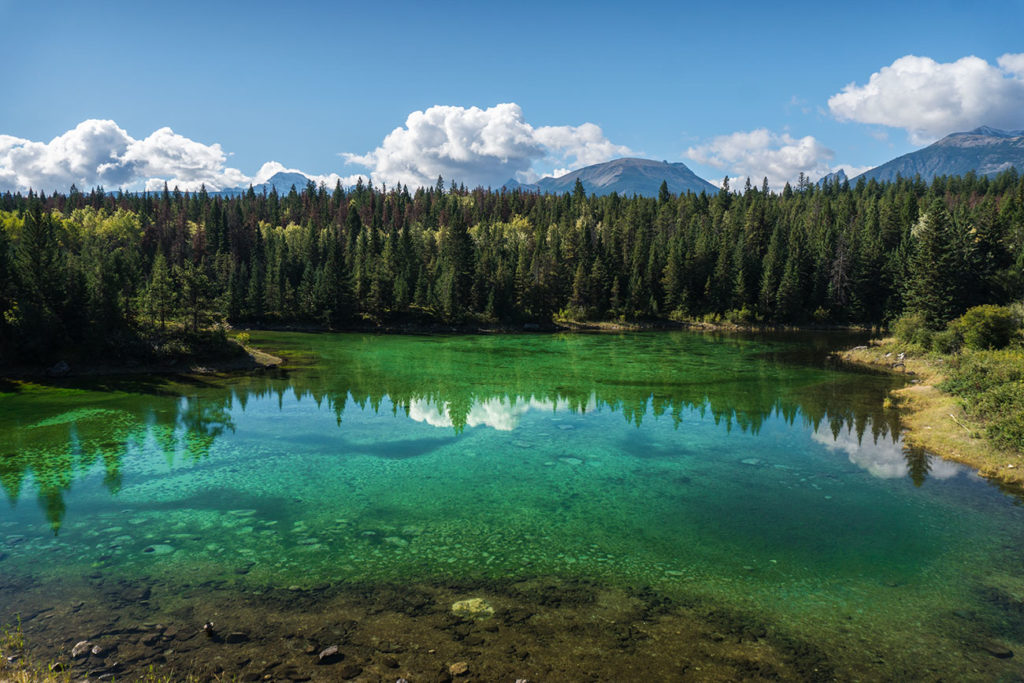 A fairly easy, must do hike for anyone visiting Jasper. Valley of the Five Lakes offers a unique opportunity to explore beautiful crystal clear lakes with variety of jade, turquoise and blue colors.
Trip Information:
---
There is a large parking lot right off the Icefields parkway 10 minutes south of Jasper. The trail starts as a very wide path and continues into the forest. Before crossing the stream on a wooden bridge, make sure to stay to the left at the very first trail junction.
Once you've passed the wooden bridge and a little climb, you will get to a second trail junction. It's up to you to proceed in clockwise or counterclockwise direction (we did in CC). From there, the trail is pretty straightforward. ]
While hiking the circuit, you will get a chance to see and experience all of the lakes. We were lucky that 2017 was a fairly wet year and the lakes were in their full capacity.