Sulfur Skyline Trail Day Hike and Miette Hot Springs Near Jasper
The Sulphur Skyline hiking trail offers some of the most breathtaking panoramic views that Jasper has to offer. It's a steep climb, bring lots of water, snacks and take some brakes along the way.
Trip Information:
---
Distance: 8 km (5 mi) round-trip
Elevation Gain: 700 meters (2,300 ft)
Estimated Duration: 4 – 6hrs round-trip
Driving Directions: From Jasper
Alltrails Map:  Sulphur Skyline Trail
---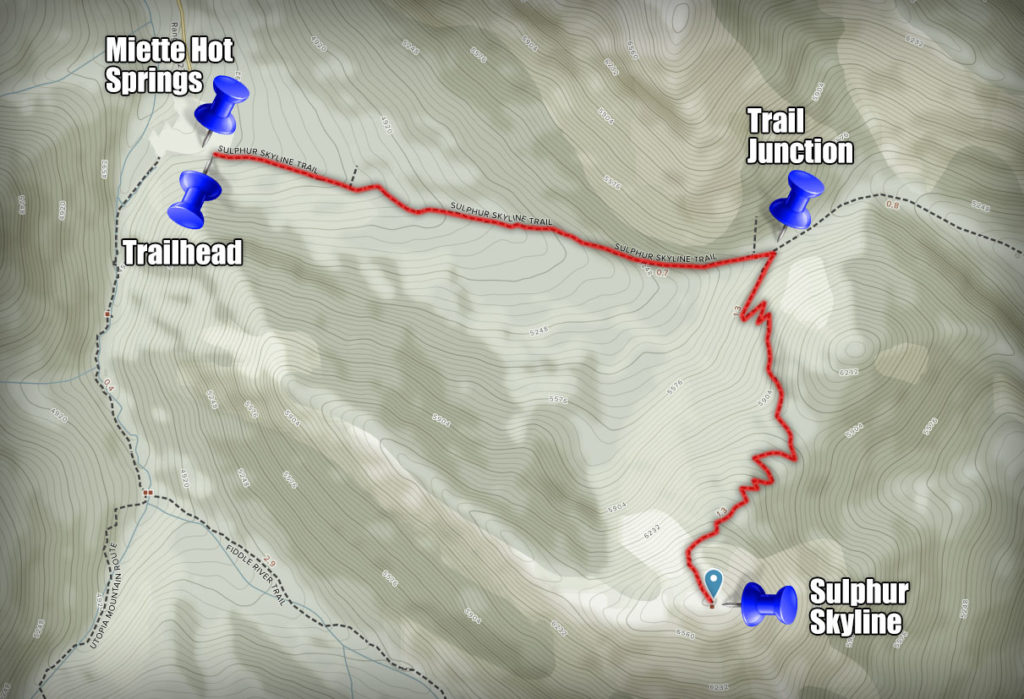 ---
When you arrive at the parking lot, the Sulphur Skyline trailhead will be located on the right side behind the Miette Hot Springs building. Keep an eye out for mountain goats by the picnic area. They live and graze in the open areas around the Sulphur Creek.
First half of the trail is a gradual elevation gain through a dense forest with the occasional views of Sulphur Skyline and the valley behind. There is a very strong and distinct smell of pine trees and needles that will fill your lungs with freshness.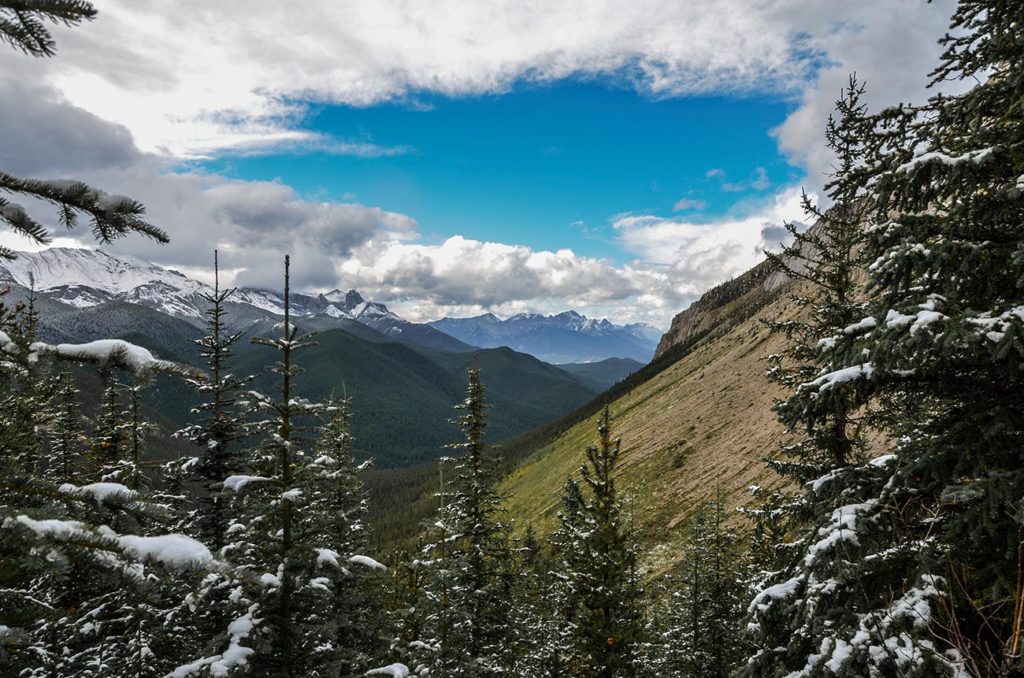 After hiking for about an hour, the trail will slightly turn to the right and get steeper. You will notice quite a few switchbacks that will continue until you get above the treeline.  Depending on the season, the trail gets pretty slippery. Make sure that your shoes have decent traction to stay firm on your feet along with proper gear (gaiters for fall & spring and snow shoes/crampons/microspikes for winter).
Once on top, you will be rewarded with beautiful 360 views of surrounding valley and mountains. There are plenty of nice spots to take rest, have lunch and inhale the view. Keep an eye for changing weather. Afternoon thunderstorm are very common.
Once you're back at the parking lot. Leave your day pack in the car, grab some flip-flops, a towel and soak up in steaming pools of Miette Hot Springs. These hot springs are hands down much better and less crowded than Banff Upper Hot Springs. You get gorgeous scenery of the surrounding mountains and if you're lucky, you may even catch a sunset. Best times to visit is in the morning and evening a few hours before close. There are several pools with different temperatures ranging from cold-warm-hot. Although chlorine is used in these pools, we felt like these were the best ones in the area. Additional information can be found at Miette Hot Springs homepage here: Link
---