Day Hike To Loma Del Pliegue Tumbado

In the perfect world, you would love to see all of the beautiful sights on a sunny day, but in Patagonia that's not always the case. So if you had to choose a hike to experience the scale and the beauty of this place, this would be it!
Hike Information:
---
Distance: 18.5 km round trip (11.5 miles)
Starting Elevation: 401 meters (1,315 ft)
Summit Elevation: 1,484 meters (4,869 ft)
Elevation Gain: 1,128 meters (3,705 fet)
Estimated Duration: 6-10 hours round trip
---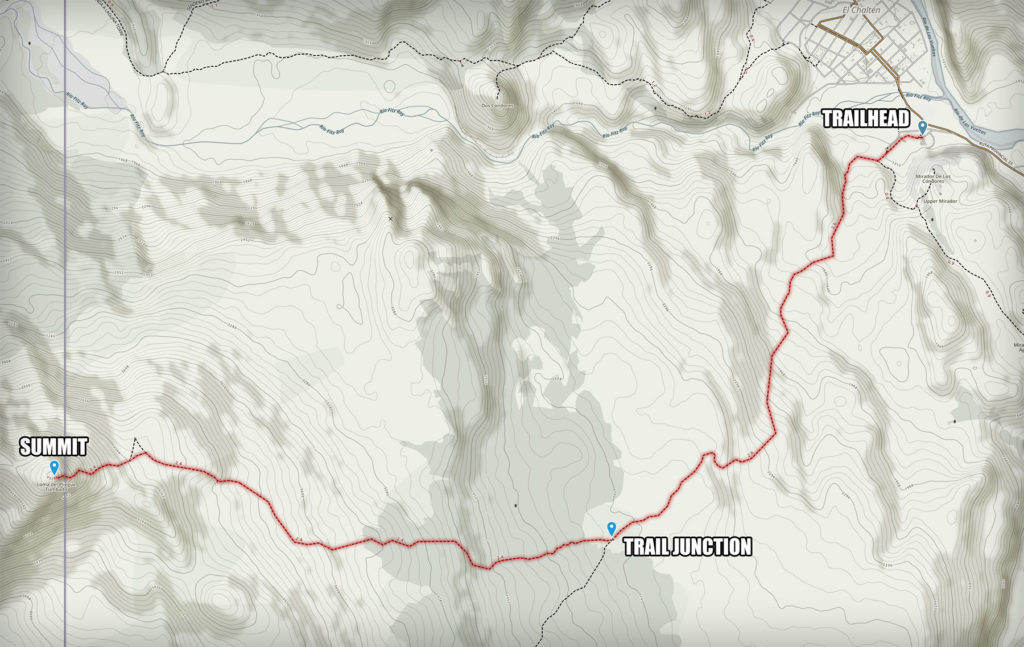 ---
This hike provides an overview of the entire park, and you get to see all of the main peaks once you get to the summit. Start your hike early and check the weather forecast. Just because weather is nice in the morning, doesn't mean it will stay like that all day. By the time we got up to the summit, the clouds were heavily rolling in.
This hike's trailhead is located on right side (marked on the map) near the Visitors Center at the entrance to El Chalten. It will be marked as Laguna Toro until you reach the trail junction in approximately 3 miles indicating Loma Del Pliegue Tumbado to the right. The trail is very well maintained and well marked and it would be very difficult to get lost.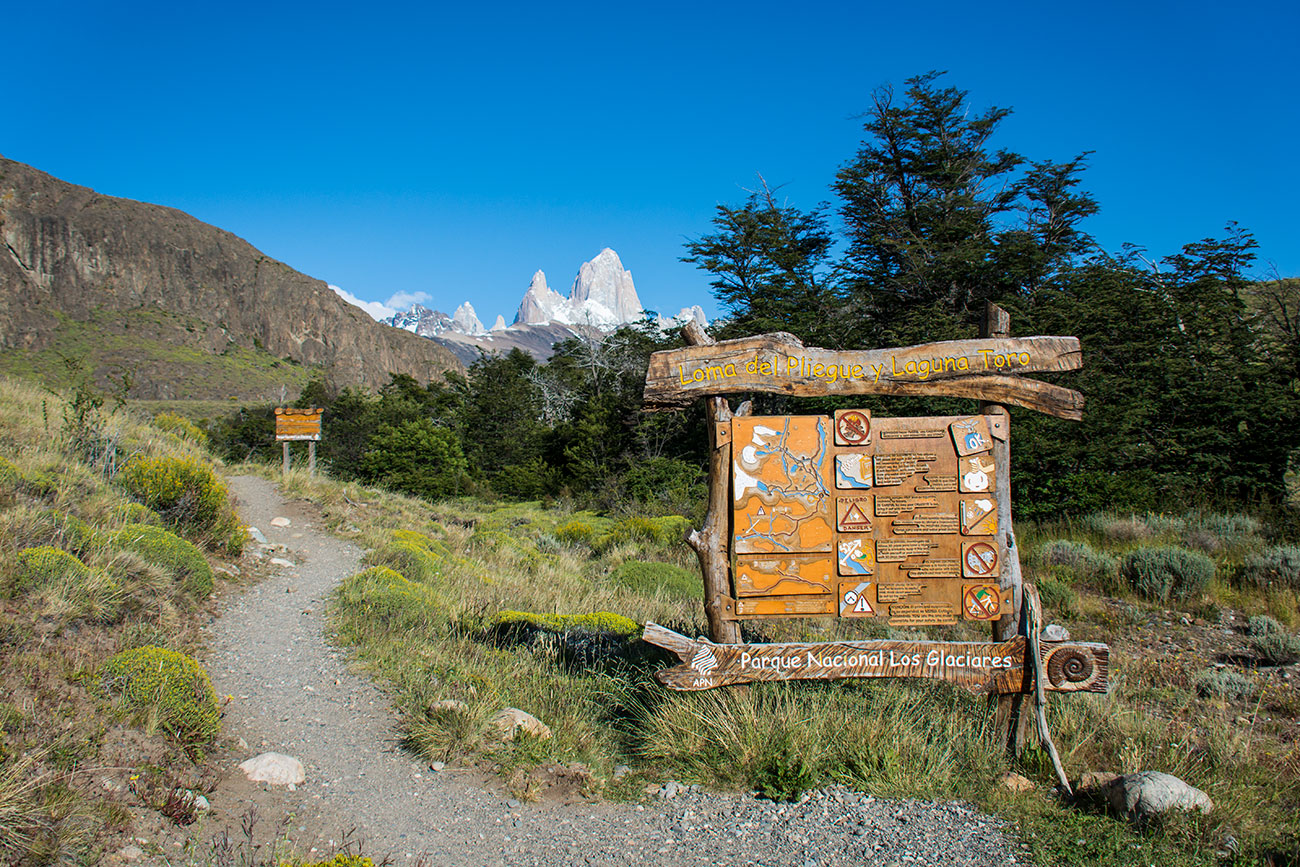 Once passed the trailhead you will gradually start picking up elevation and will provide views of Fitz Roy and Cerro Torre peaks to the west and the town of El Chalten will be visible on the north east.
For the most part, this trail is very exposed with only few patches of trees to shelter you from the sun. Make sure to bring some sun screen, proper clothing and a hat.
Once out of the forest, you will reach the trail junction that should have a sign like the image below. Always consider weather conditions, if it's super hot/sunny or cold/windy day, it might be a good idea to have lunch or a snack around this area before continue above the treeline.
Once above the treeline, the landscape will slowly turn from grassy meadows to sand and rock surface. From this point the the elevation will start to gradually climb until you reach the summit. Having shoes with nice grip and a toe protection is always a great idea when you are in the rocky terrain.
Patagonia is a very beautiful place and it's essential to get the most out of your trip. Prior to this trip my wife purchased and read this guidebook Lonely Planet Argentina (Travel Guide) which was a very helpful asset.
---