Laguna Capri Day Hike
Trip Information:
---
Distance: 13 km (8 miles) Loop
Elevation Gain: 450 meters (1,400 ft)
Estimated Duration: 4-7 hours round trip
Alltrails Map: Laguna Capri
I did this hike on my own as Serge was still not feeling well and needed to take an extra day to recover. I was initially planning on hiking up to Laguna de los Tres and back to town in 1 day (totally doable!), but Serge, being an over protecting hubby that he is, talked me out of the lengthy solo hike and suggested instead to hike up to Laguna Capri and take a "shortcut" route to the trailhead junction between Laguna Torre and Poincenot Campground, which is not marked on the regular map for reasons I will describe later. (Keep in mind, this was in 2015)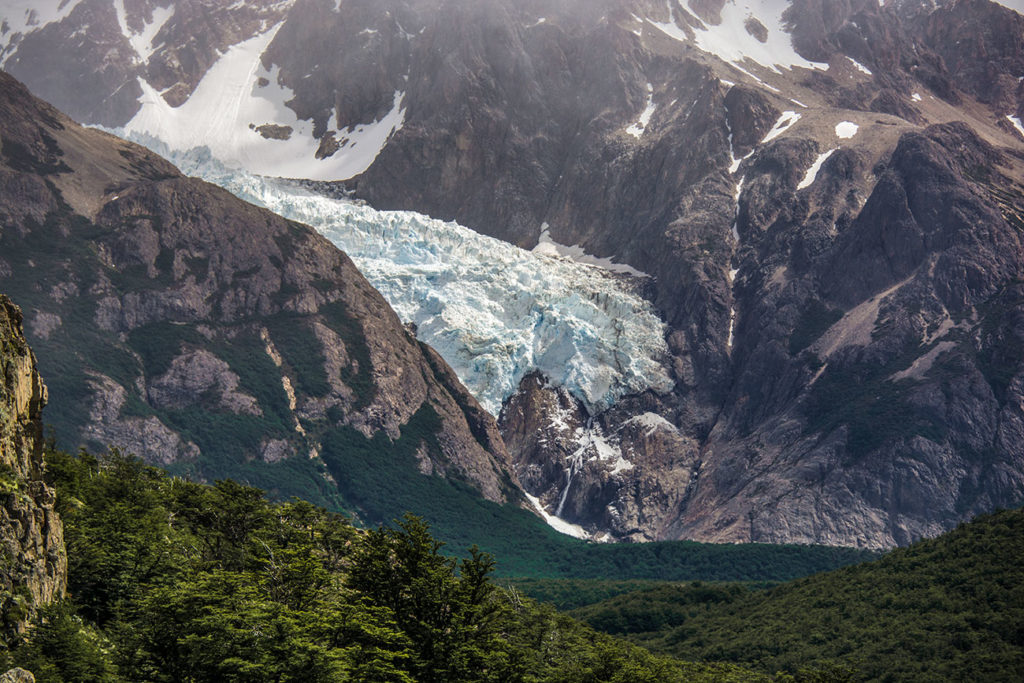 He showed me the trail and the topographical map to help me visualize the area and explained me how to use a simple GPS on my fully charged iphone with "Motion-X GPX" app. A very cheap and simple app which allows you to preload hiking trail maps of any regions. The tool itself consists of a GPS location tracker showing your exact location on the map and the trail. This GPS is pretty neat as all it needs is an open sky, satellite signal (which is free and available on most of the smartphones) and a preloaded trail map, which Serge took care of before we left US. I would highly advise you to never rely on your phone and always carry a backup paper map and a compass, because phones often fail.
So he handed me his phone and ENSURED that the best way to go would be via the "short cut". As I get to Laguna Capri, I immediately start looking for the trailhead to his mentioned shortcut. It is nowhere to be seen or marked by trail signs. I kind of knew in which direction I had to go, plus I could clearly see my self on my map on GPS. so I started walking and a bit of bushwacking on what I thought was the trail in what I thought was the correct direction where I needed to go . After walking through bushes and something that very little resembled of a foot trail, for about half an hour, I came out onto what looked like a legitimate foot trail. It didn't take me too long to figure out that the reason why there were no signs, and the "short-cut" is not marked on the regular map is because this trail is no longer maintained or used by hikers.
Oh this was fun. The thoughts that were popping into my head and imaginary news headlines that I kept on making up in case something was to happen to me there. In all reality it was kind of nerve wracking walking on an unmaintained  trail, but it was peaceful and beautiful. I wish I could have enjoyed it more if it wasn't for me being scared and feeling vulnerable on my own.
After about 1.5 hours I came upon a trail junction that is located between Laguna Torre and Poincenot Campground. From there everething is pretty straight forward and I was able to easily find my way towards the town.
If you are into birdwatching, I highly suggest taking this route because you will spot a lot of beautiful wildlife and plants.
---