Hiking The Pacific Crest Trail: Day 153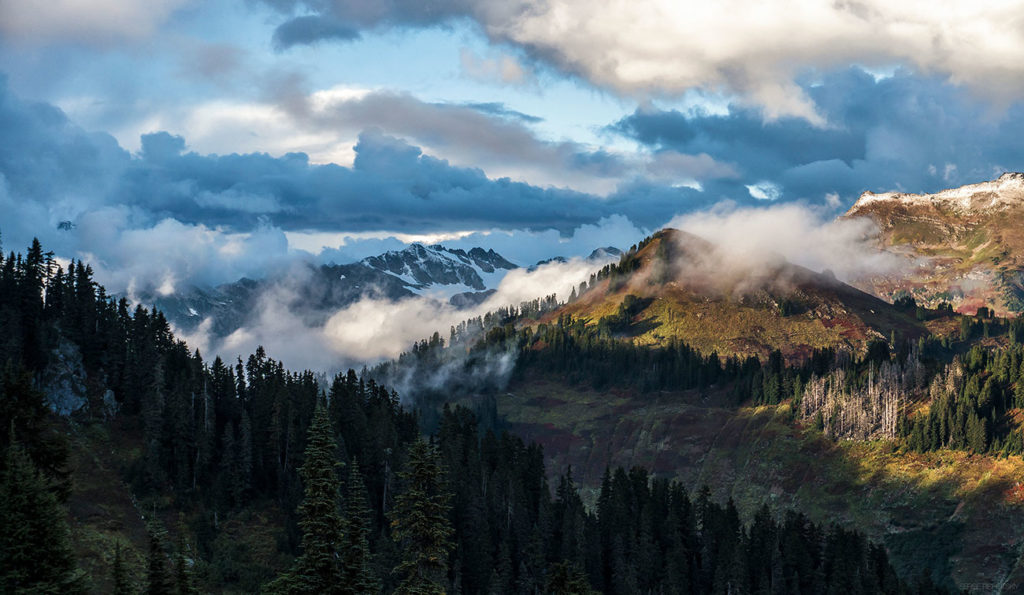 ---
---
By the time we got into camp, we realized that Serge's warm dawn jacket and sleeping bag were soaked. Meanwhile, temperature was dropping fast and we could see air from our breath. A very important lesson for thru-hiking is that you must keep a set of dry clothes at all times. For us, it were our sleeping clothes which we never hiked in, and always kept in a water proof stuff sack. I suggested for Serge to put his wet dawn jacket on and wrap himself in my dry sleeping bag in hopes that his body heat and my dry bag will created insulation heat and help his jacket dry up. To our surprise, Serge felt immediate warmth even from wet dawn and decided to sleep in his wet jacket. In the morning, his puffy jacket was completely dried up from his own body heat. In the future, if a small clothing article needed to be dried (like socks or underwear) we would always stuff it inside of our sleeping bag overnight which would act as a mini drier from our own body heat. That morning, to stick to our rule of keeping one set of dry clothes at all time, we had to put on all of our soaked clothes back on. Meaning wet underwear, shirt and shorts, and the most cold – wet socks. At that point you pack up your wet tent as fast as you can and start moving. I am praying that we have a steep incline climb coming up to warm up our bodies.
LUCKILY (no really, don't know what we would do if it continued to rain), next day has cleared up and with the first chance we've got we took everything out to dry on the sun.
---
I must say that I was a little worried that we will not get to see much of WA with all the rain and low hanging clouds. But we did get lucky, and each day was more beautiful than the other.
---
---
---