Hiking Mount Washington On a Clear Winter Day
One of the most iconic hikes on the Eastern United States that you can do all year round. Hike to the top of Mount Washington, which is considered as one of the most dangerous mountains in the United States and experience the might and beauty of New England's finest terrain!
Important:
---
Cotton: Never wear cotton while hiking in winter
Weather: Mount Washington is famous for worlds toughest weather, so please check the weather prior to heading out.
Sunscreen & Glasses: Few hours will be enough for your skin to sunburn and your eyes will feel like you're half blinded.
Hike Information:
---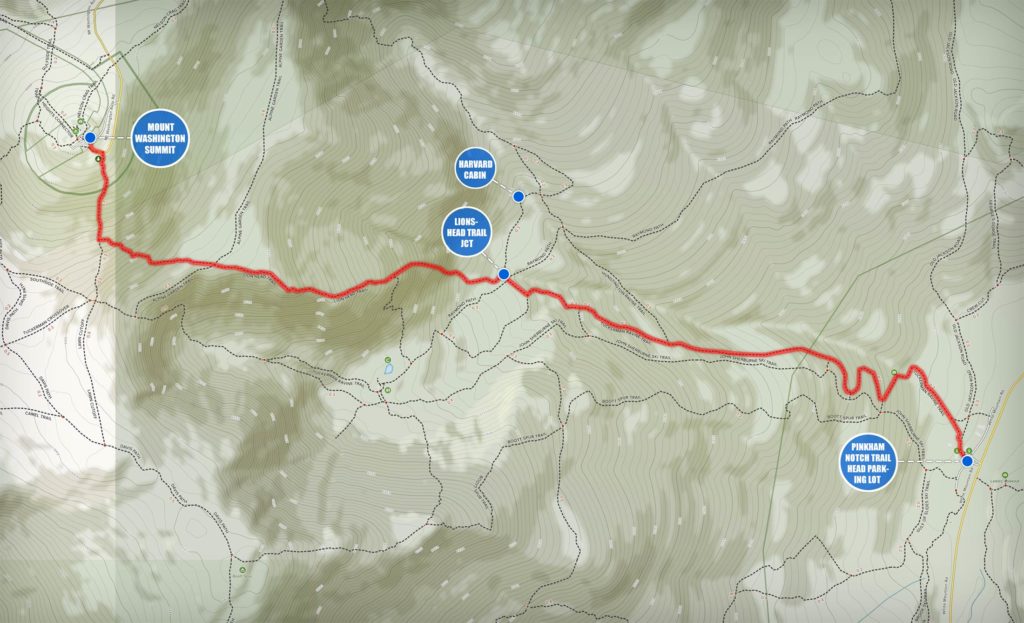 This was my second time going up Mount Washington in winter, and the weather conditions were just perfect. A month earlier, I went up there with IMCS guide in pretty rough weather (3 Day Winter Mountaineering Course Blog) so this time the experience has been so much more relaxing and I finally got to enjoy the views. Although, the first time going up was so much more fun!
]When you arrive at the parking lot, you'll see a visitors center, in which you can walk right into from the parking lot. The first floor has an access to restroom facilities or enough room where you could repack your bag or put on some equipment. This space is highly used by climbers and hikers prior to heading out, so be respectful and keep it clean. ]On the opposite side of the building you will find a trailhead to Tuckerman Ravine. You will share this trail with some back-country skiers for about 1.6mi (2.6km) until you reach the intersection of two roads that will have Avalanche Information. Make a right turn and hike for approximately 250ft until you reach Lions Head Trail-head on your left. ]
When you enter Lions head, it won't take to long until you find yourself in front of one of the steepest sections of the trail. That's where crampons and ice axe comes into play. If you have never used any of these in your lifetime, you should definitely consider taking a winter mountaineering course (or at-least watch a YouTube video on how to use it). Even if you have no previous experience, with proper gear, you most like might be able to go up without problems, but going down, you may find yourself in trouble and risk of getting yourself or someone hurt without knowing the technique on how to descend. ]
When you get above the treeline, there won't be any more steep sections like that, just a long and gradual climb toward the top. Once over at the summit, walk around and enjoy beautiful panoramic views of the region. On a cold and windy day, you may find shelter behind some of the observatory buildings. Please keep in mind, there are no public restroom and the only time that one should ever consider entering one of the buildings, only if it's a true emergency.
---