Hiking The Cathedral Lakes
A classic Yosemite Hike, located at around 9,000 feet that takes you through a beautiful forest and up to an open meadows of Cathedral Lakes. This hike also joins a famous John Muir Trail, which is the beginning point of 210 mi (338km) journey that ends at the top of Mt.Whitney located in Sequoia National Park.
Hike Information:
---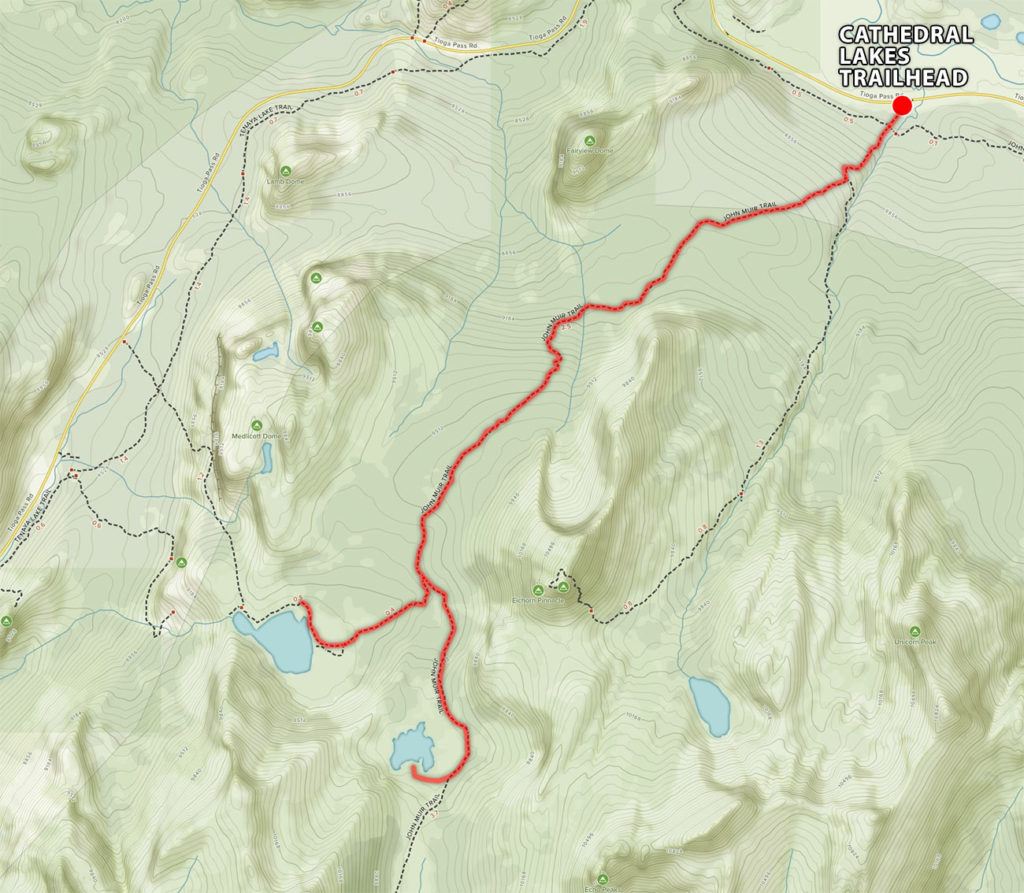 ---
The hike starts along Tioga Rd and steeply rises up in elevation through a dense forest surrounded by sharp granite peaks. We saw a lot of individual burned up trees that were stuck by lighting as well as some cases of spiral trees. About 3 miles into the hike, you will reach the meadows and will be immediately surrounded by beautiful landscape. ]
At the trailhead between two lakes, we choose first to go to the right and visit the lower lake which has many good option to sit down and eat some snacks and enjoy the view. After taking a little brake from a steep hike, we felt rested and went to visit the higher Cathedral Lake. A lot of these lakes are being fed by melting snow, so in October you could see that this lake has lost a lot of it's water mass. After spending another hour exploring the area, we decided to turn around and head back.
---