Self Guided Tour to The Tallest Mountain In Thailand – Doi Ithanon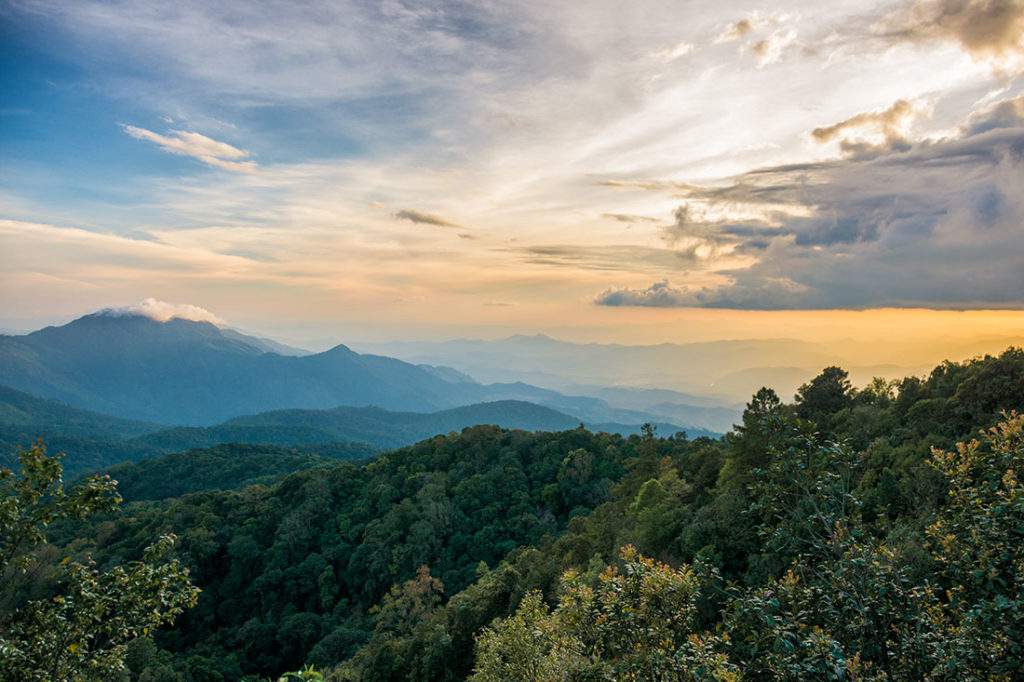 Drive To the Tallest Mountain in Thailand (Doi Ithanon), Visit Spectacular Mae Klang & Wachirathan Waterfalls, Follow a Dirt road into the Countryside and Get Lost for 4 Hours. Eat a Dinner Made by an 80 Years Old Woman at her Noodle House and Finally Drive Back to Chiang Mai
Trip Information:
---
Miles Driven: 240 km (150 mi) roundtrip
Trip Duration: Full Day
Transportation: Scooter or Dirt-bike is required
Google Maps Route: LINK (Please see below)
---
---
This has been by far the most memorable experience from Northern Thailand. After getting a good grip on riding a scooter from the day before, we decided that instead taking a private tour, we can give it a shot and adventure to Doi Ithanon at our own pace. I found that driving in Chiang Mai was very stress free and people are very friendly, polite and respectful. The passing car drivers would often hank their horns to let you know their behind and are about to pass you. I almost felt that the feeling of road-rage was just not existent here, which was simply amazing.
The first place we visited along the way to Doi Ithanon was  Mae Klang and Wachirathan Waterfalls that are conveniently located along the main road. It was so awesome because both of these waterfalls didn't have anyone else around and we were able to capture some clean shots.
---
After the waterfalls we came upon a dirt road that lead into the forest. During my initial research, I saw a road on a map and had a feeling that we should be able to drive through a countryside and come further up the main road. Which we did, but only 3 1/2 hours later! And every minute of the journey was well worth it! I've marked two entry points on the map, so I suggest taking a second one, unless you want to drag your 130kg (300lb) scooter across the stream and mud holes on the forest trail 🙂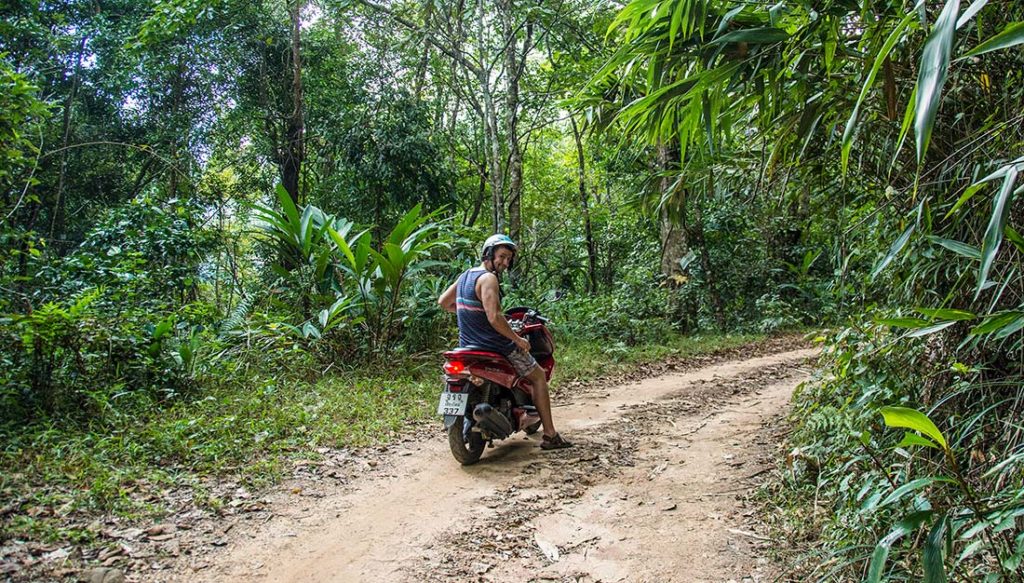 With the help of occasional locals, who were starring at us like how the hell in the world did we get here? The sign language with finger direction pointing, finally got us out back on the asphalt road! We only did 13mi (21km) in 3 1/2 hours, but it was awesome! There was no google earth images of this region in 2013, so we were kind of just wondering on our own. I feel like adventures like that are the best type, because you never what you're going to find and experience!
Soon enough we were able to get to the top of Doi Ithanon and snap a quick shot before the cloud engulfed the top of the mountain. Keep in mind, it was very very cold because of high elevation, so bring some extra clothing! It was getting dark very quick! On the way down, we somehow missed the turn to The Great Holy Relics Pagoda Temple and by the time we realized it, we were already 10 minutes away and still had to get dinner at Old Grandma's Noodles Place and drive back to Chiang Mai.
---