Hiking The Dragon's Tooth in West Virginia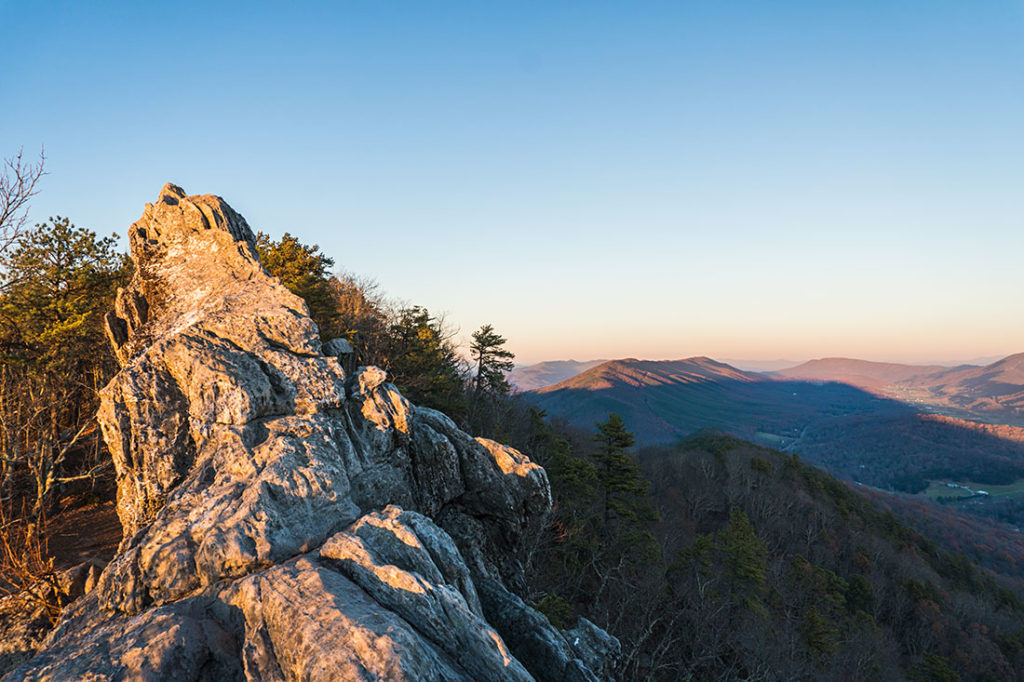 This is one of the most fun hikes in the region, involving some scrambling on steep rocks. If you're into rock climbing, the top of Dragon's Tooth provides some opportunities to do some climbing/bouldering.
Hike Information:
---
The trail starts at Dragon's Tooth Parking Lot and follows along a small stream. Once you cross the stream, you will make a right turn and ascend into the valley along the east side of the stream. After about 1.3 miles, you will reach the junction with Appalachian Trail and will make a right turn going towards the top of the ridge.
Very soon, the trail will start going over the slippery rocks and you will have to take your time in order to safely scramble to the top. Please wear proper hiking boots that has good grip. Once your reach the top, there are plenty of opportunities to explore the rocks and enjoy the view.
---