Hiking McAfee Knob On The Appalachian Trail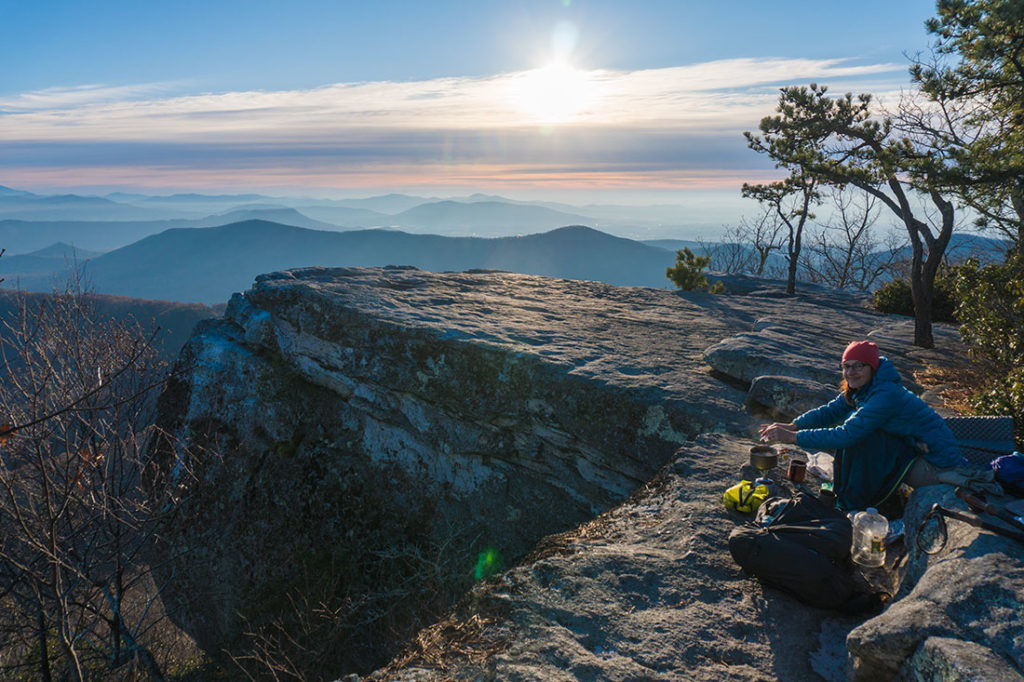 This is a must do hike for anyone visiting West Virginia Mountains. McAfee Knob is considered to be be one of the most scenic points along the entire Appalachian Trail. A rounded cliff standing tall at 3,197ft (975m) offers panoramic views of the Catawba Valley 1600 feet below.
Hike Information:
---
Distance: 8.8 mi (14 km) loop
Elevation Change: 1,700 feet (520m)
Estimated Duration: 5 – 7 hours
Alltrails Map: McAfee Knob
Directions: Trailhead Location
The trailhead parking is conveniently located along the Catawba Valley Drive. Once you cross the road, you will see the trail and the white markers on trees stating that you are on the Appalachian Trail Heading North. In about 0.3 miles you will pass the kiosk and continue on the AT passing John Springs Shelter and McAfee's Knob Trail (Fire Road).
After crossing the fire road, you will begin the final climb to the top of McAfee Knob through a serious of switchbacks. Once you reach the top, there are plenty of opportunities to explore the cliffs and enjoy the view. On the way back you can make a right turn at the trail junction and take the Fire Road back to the parking lot. It' s much weirder and slightly easier route.
---