Hiking Guide for Virginia's Triple Crown Loop
Triple Crown Loop – is one of the most scenic hikes in West Virginia. It is well known for it's picturesque cliff's and a sheer solitude that is often rare to find. You will also get a chance to hike a fairly large portion of the Appalachian Trail and luckily get to meet some of the thru-hikers!
---
---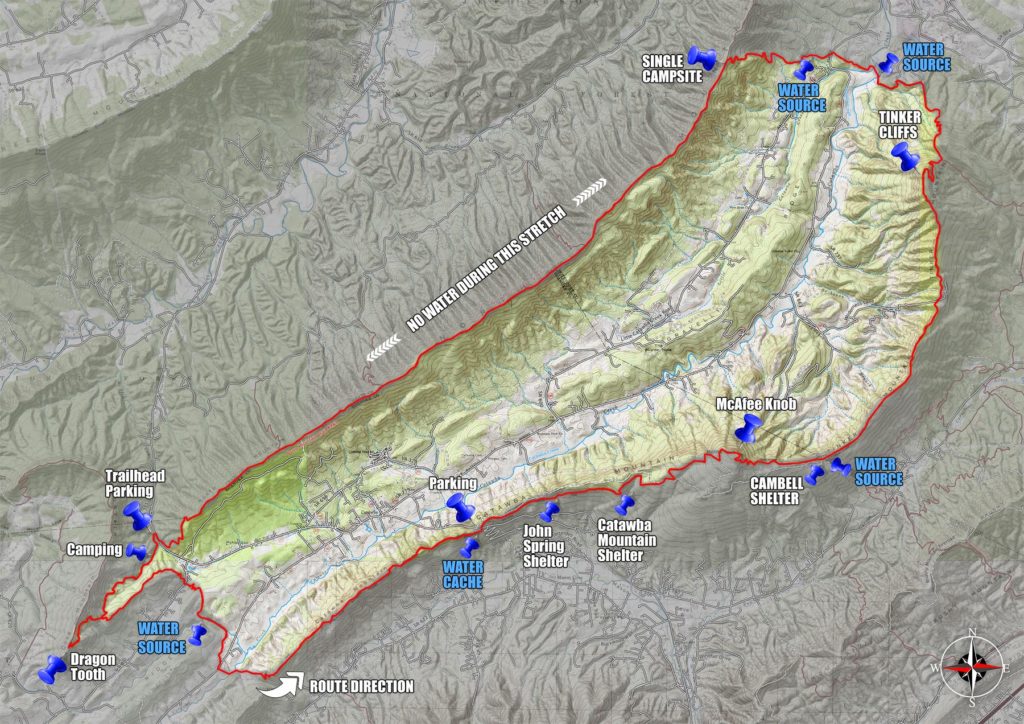 ---
❖ DAY 1: Hike From Dragon Tooth Trailhead to Catawba Mountain Shelter
We arrived at Dragons Tooth Trail Head Parking Lot around 11:30AM and were out hiking on the trail by noon. Prior to our arrival, we have staffed a water cache at Mcafee Knob Trail Head Parking Lot with extra 4 liters of water behind the trees. This way we would have enough water during the second stretch of our day and we don't have to carry extra liters on our backs. We are going to be camping at Catawba Mountain Shelter and there are no water sources before it. Please refer to the map.
---
❖ DAY2: Hike from Catawba Shelter to Campsite at North Mountain Trail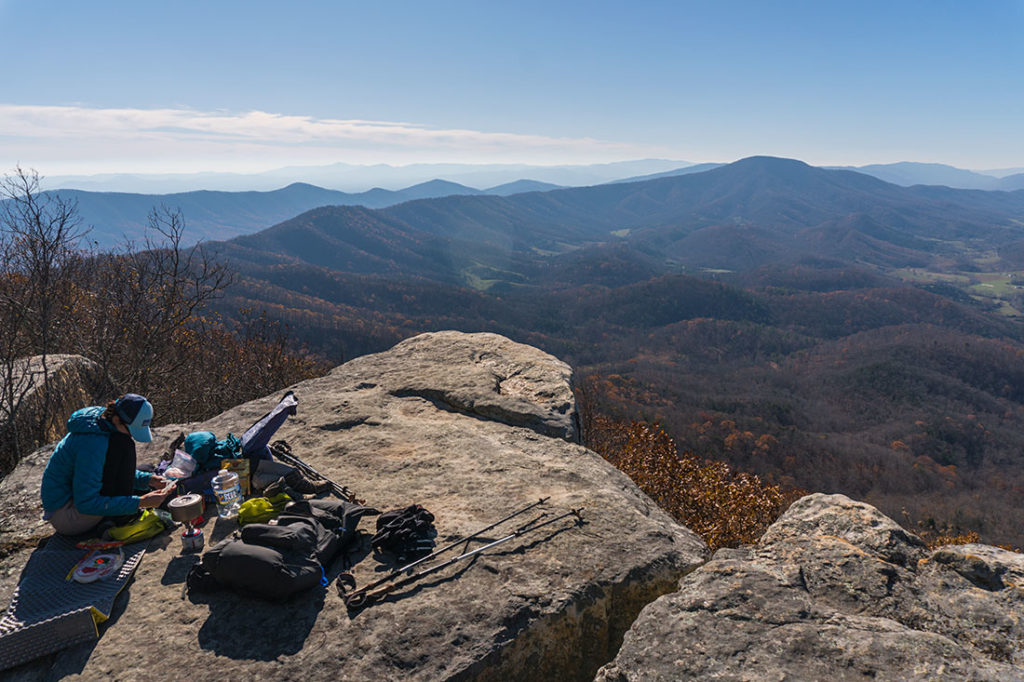 After spending a night at Catawba Shelter, we hit the trail early in the morning while it was still dark. Our plan was to arrive to McAfee Knob before sunrise. I highly recommend visiting this place during Sunrise or Sunset. After eating breakfast and enjoying the view, we moved on to our next destination Tinker Cliffs. Along the way you will be able to fill up water at Campbell Shelter, watch for signs when you get there.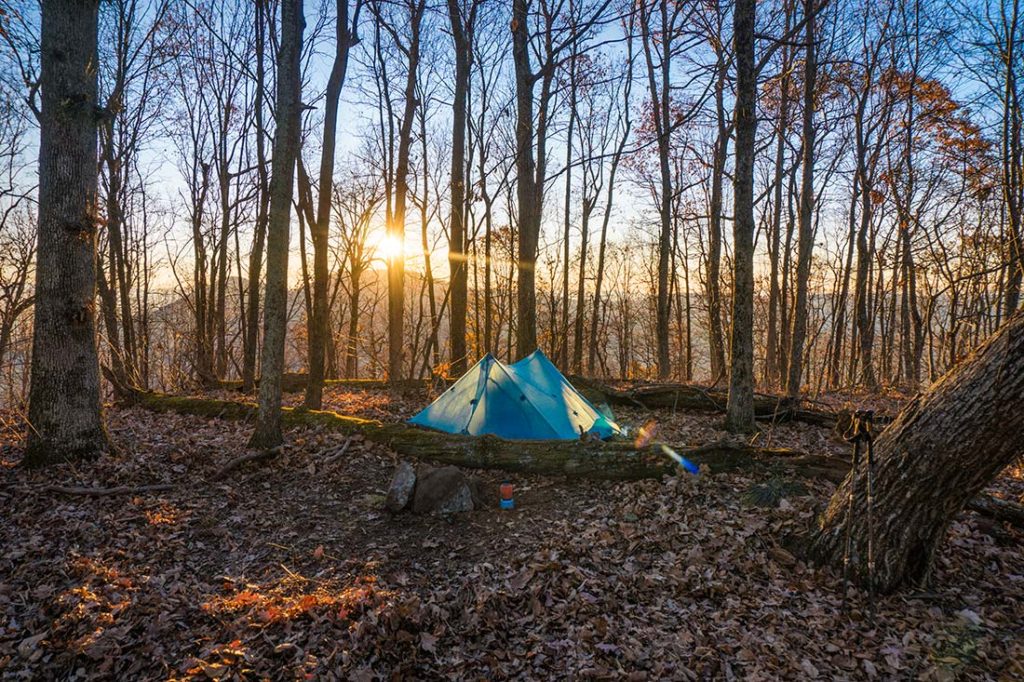 After 4 hours of hiking, we've arrived at Tinker Cliffs and had a nice, warm lunch with a beautiful view of West Virginia Mountains. We spent  about two hours at the cliffs and moved on to our final destination at the top of Northern Mountains. There will be quiet a few water sources once you get to the bottom of the valley, but we've opted out for the last one, as there were cows everywhere and the water didn't feel to safe to drink. Once you get to the top of the Northern Mountains, look for any flat camp spot. Everything was covered in leaves, so we had to improvise and find first available flat spot. Don't try to look for our fire-pit, we have dismantled it in the morning so people don't start adding trash on top of it. Approximate location: 37°27'23.7″N 80°02'19.4″W
---
❖ DAY 3: Hiking to the Top of Dragon's Tooth and Camping By The Trailhead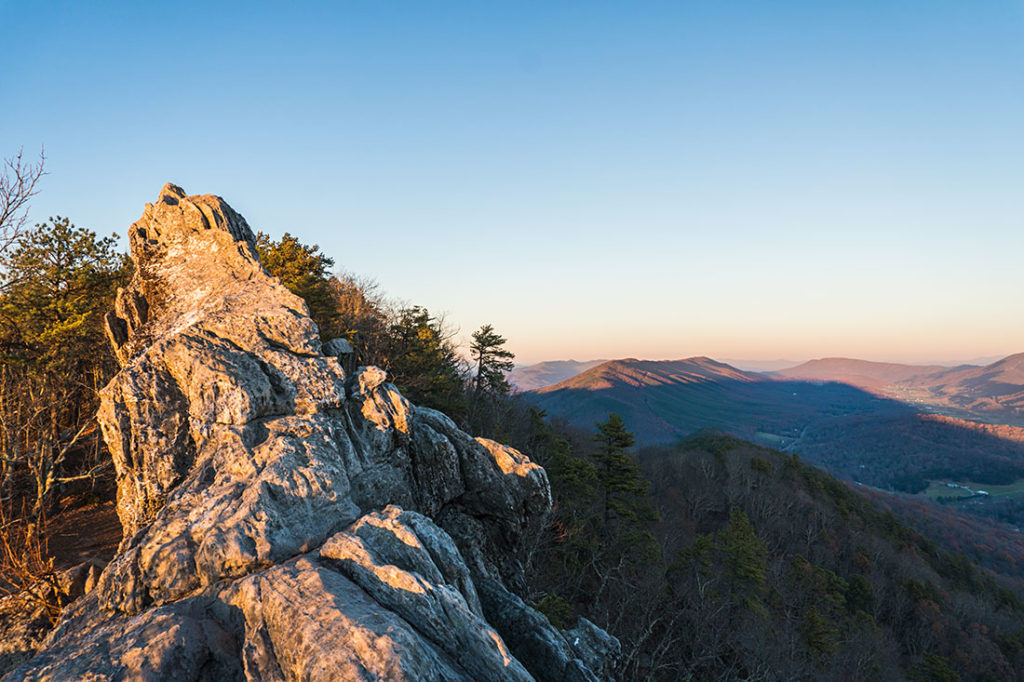 The first half of the day was just a simple hike on top of the Northern Mountain Ridge. Once you get down to the Catawba Valley Dr and cross the road, you will reach the trailhead parking lot where you left the car. We chose not stop by our car and went straight to the campground which is about 5 minute walk on the trail until you cross the stream to the left. We set up our tent and left our packs inside the tent. Our food was tight up to the tree and kept safely in our "Ursack". For yours and the bears safety, never leave the food unattended in your tent.
The hike to Dragons Tooth is probably one of the most difficult things that you will have to do during your Triple Crown Loop hike. you will have to scramble on the rocks and take your time. We saw parents with young kids doing this hike. Although, I would highly advise you to have a good hiking shoes with solid grip. Once at the top, feel free to climb the tooth and enjoy the views! After the sun went down, we hiked back to our campsite in the dark. Once we got back, we made a fire and enjoyed our last night in beautiful West Virginia Mountains.
---