Best Places to See on Golden Circle In Winter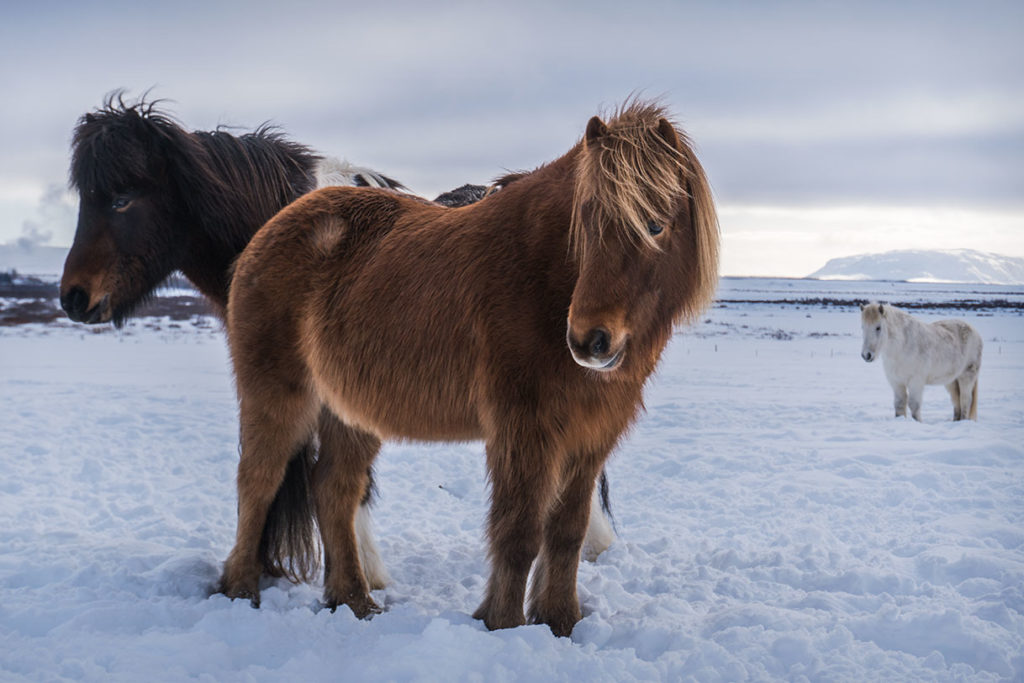 If you are in Iceland only for few days, I strongly recommend skipping the Golden Circle and visiting places such Seljalandsfoss, Skogafoss, Seljavellir Geothermal Pool, Solheimajokull Glacier, Dyrholaey Light House, Black Sand Beach located South East of Reykjavik. All of them are within 2 hour drive from Reykjavik and are much more spectacular and less crowded places to experience. Please see below for our itinerary:
---
First stop – Oxararfoss Waterfall
It was barely flowing and all the hassle that we had to go through to maneuver busy parking lots and tourist crowds made visiting this fall not worth it. Be mindful that if you are traveling during winter time like we were, some parking lots were snowed in so we had to find other alternate routes that would give us access to the desired scenic fall. Even frozen up, the fall was beautiful but the building up anxiety of the surrounding crowds was taking over. I cannot even begin to imagine what it's like during summer months. Prolly a zoo.
---
Second stop: Geysir – a very nice geothermal area, but unfortunately it was also extremely crowded with a very limited parking even during winter!
We walked up to the first geyser – Strokkur which erupts every 8-10min and watched it erupt a few times. It was cool to see, but overbearing crowds made it difficult to enjoy. While I was standing and patiently waiting for the big eruption, I felt someone literary shove their body near mine pushing and bumping into my elbow. When I looked over, it was a lady, with her camera on tripod, who had a surgical mask over her mouth. I immediately wanted to start coughing in hopes that she would walk away.
---
Third stop: Gullfoss waterfall
At this point our day was coming to an end (in Feb you get about 9 hours of sunlight), and sunset time was quickly approaching. This waterfall was absolutely beautiful and the golden hour of pink and violet hues in the sky made it so joyful to watch. There were several observation decks making it feel a bit more spaced out.
---